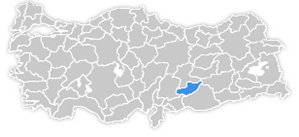 Adiyaman lies at the border of Eastern Anatolian Region and Mediterrenean Region. It is located in the Central Euphrates, and the capital of the province is the city of Adiyaman.

According to the old historians and geographians, there lie fertile lands in the lower ends of the Taurus Mountains, where the deserts of Arabia end. These fertile lands, wrapping the Arabic deserts from the north like a crescent moon, have been called the Fertile Crescent for thousands of years.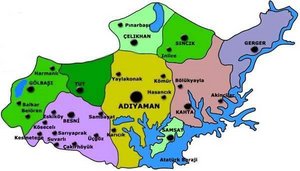 Many civilizations were borned and ruined on these fertile lands through history. Adiyaman, in the Central Euphrates part of the Fertile Crescent, is the northern border of these lands. Because of the convenient geographical properties, Adiyaman region has been a land people prefered to live during all periods of history.

The cities of teh Adiyaman province are Adiyaman center, Besni, Celikhan, Gerger, Golbasi, Kahta, Samsat, Sincik and Tut.